Evaluation
In November 2018, YouthWatch volunteers asked 655 children, young people and staff in 13 schools what school staff and students thought about the MindMate Champions programme, and presented their findings as a report. We are really grateful to Healthwatch and YouthWatch for their work in this area, as it gave us the opportunity to review what was working and what could be improved upon, in order to be reactive to the evolving needs of students and staff.
Key Findings
MindMate lessons were generally very well received very well by primary school staff and students;
Feedback from secondary school staff and students was more mixed;
Staff made some really useful suggestions about how the programme could be improved.
And take a look at the excellent infographic they produced to surmise the findings: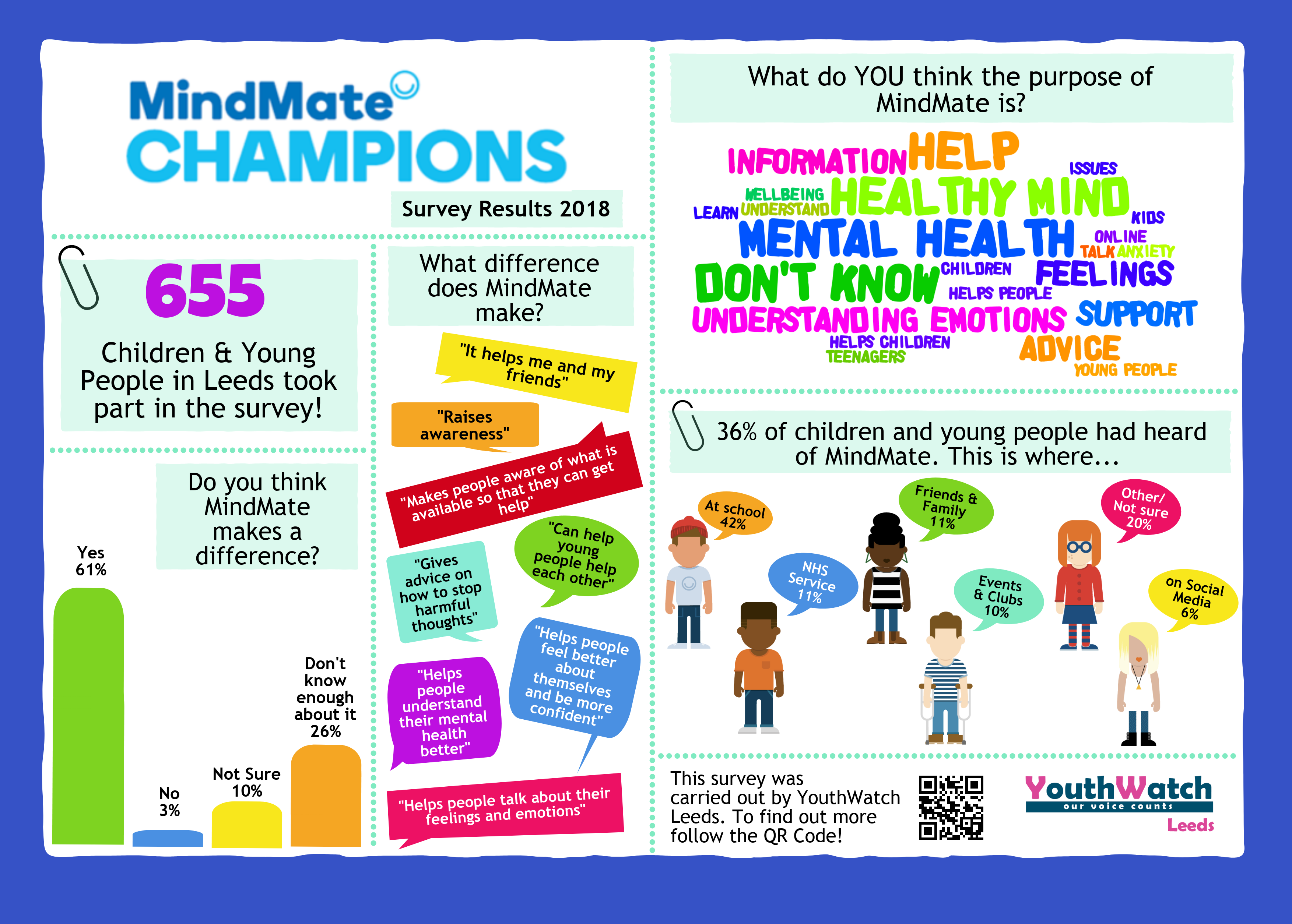 We responded to the feedback within the report by creating an action plan in January 2019, which included ideas around creating additional supporting resources for schools and Specialist Inclusive Learning Centres (SILCs).
In February 2020, they checked in with us to see how we got on, which was compiled into a service provider response.
Click here to visit the Healthwatch page about the evalution.